Use this handout:

to start-up
repeating
disc play after school, and on weekends!
---
---
This DVD has to be the the best way to show new players the easiest ways to throw the flying disc.

Tom Monroe,
World Champion
PDGA Hall of Fame Inductee 1993
---
Heave H.O.E. is a useful tool in teaching anyone how to improve their throw.


Joy Endicott,
Coach & TD,
University Arkansas
Ultimate Team

---
(Review from Amazon.com)
by:
Paul Grubb
Spokane, WA USA -November 9, 2004
I bought Heave H.O.E. because I was desperate for material to entertain my high school disc club on rainy days. I am the faculty moderator for a couple of dozen high school disc throwers. We play golf every Tuesday and ultimate on Thursdays.
This week I showed them Heave H.O.E. and afterwards they ran to the gym. The kids lit up as they began to excel at a previously unachieved pace. I have been playing for years and finally I learned how these throws work. The most beneficial part is that I can teach them now. In addition, this DVD is helping my kids learn the philosophy behind the sport that has taken many of us a long time to understand.
The instructions are simple and straightforward, nothing too fancy and totally in keeping with what hucking a disc is all about. If you want to learn very quickly how to flick, skip or pitch a disc with predictable accuracy this is a great DVD.
---
FRISBEE Throwing Instruction
and PE Lesson Plan

Start-up FUN FRISBEE Golf activities

Start FUN Throw and Catch activities
and use Heave H.O.E.


to learn & teach accurate FRISBEE Disc throws.
ORDER Lesson Packages HERE
---
See Also: DISCS for starting Youth


Throw & Catch

Course of DISCovery Education
$150,000 Grant Winner
!
501c3
Non-profit Organization
Architect & General Contractor of
Rose Park,
A 21 acre, $2.5 million community flying disc center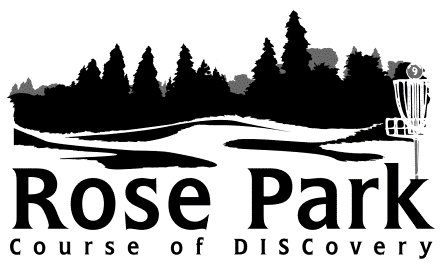 "Throw & catch with Frisbee discs is one of the few ways in which people can play with, rather than against, each other while also burning calories.
When the city of Bozeman decided to build a professional disc golf community course, we also insisted that they include a special 'throw and catch area' for individuals of all ages to meet up with one another, and improve together.
We teach Frisbee throw fundamentals in the schools, and use a Heave H.O.E DVD to transfer accurate disc throwing skills to all students. Thereby getting them into enjoying this activity much more quickly."
Rose Park Flying Disc Center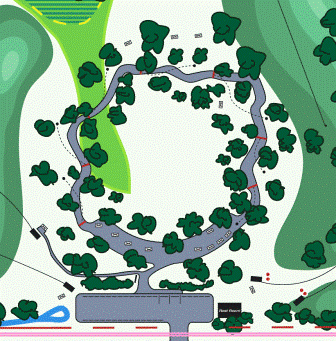 Rose Park flying disc -throw & catch- area,
Surrounded by Frisbee golf youth course and picnic area.
Rose Park
(Architect's drawing of Rose Park)
---
Ralph Stever,
LAC
Lincoln County
Prevention Specialist
Our school PE teacher incorporated Motodom's lesson plans into her classes and we installed the Troy Timber Beast Disc Golf Park located in a 21 acre wooded county park across the street from the school. W had our first Family tournament in May and a Pro/amateur Disc Golf tournament on June. Frisbee's are flying all over the place in Troy.
All of our community came together to finance and build our Disc Golf park and Craig and Doug's [Motodom]
enthusiasm
for both Frisbee and life helped add to our younger students becoming more involved with the sport.
It was a pleasure to work with Motodom on this project and we are presently in negotiations to bring their assembly to middle schools in Libby and Eureka MT next fall. If they happen to be in your neck of the woods ask them to drop by your schools and share their talents. It will change your perspective on what a Frisbee is.

Order Online

Order By Mail

Order By Phone
Call toll free
1-406-600-9839
Order By Schools
Purchase Order
Order By Pay Pal
-------------------
INTERNATIONAL
Includes shipping